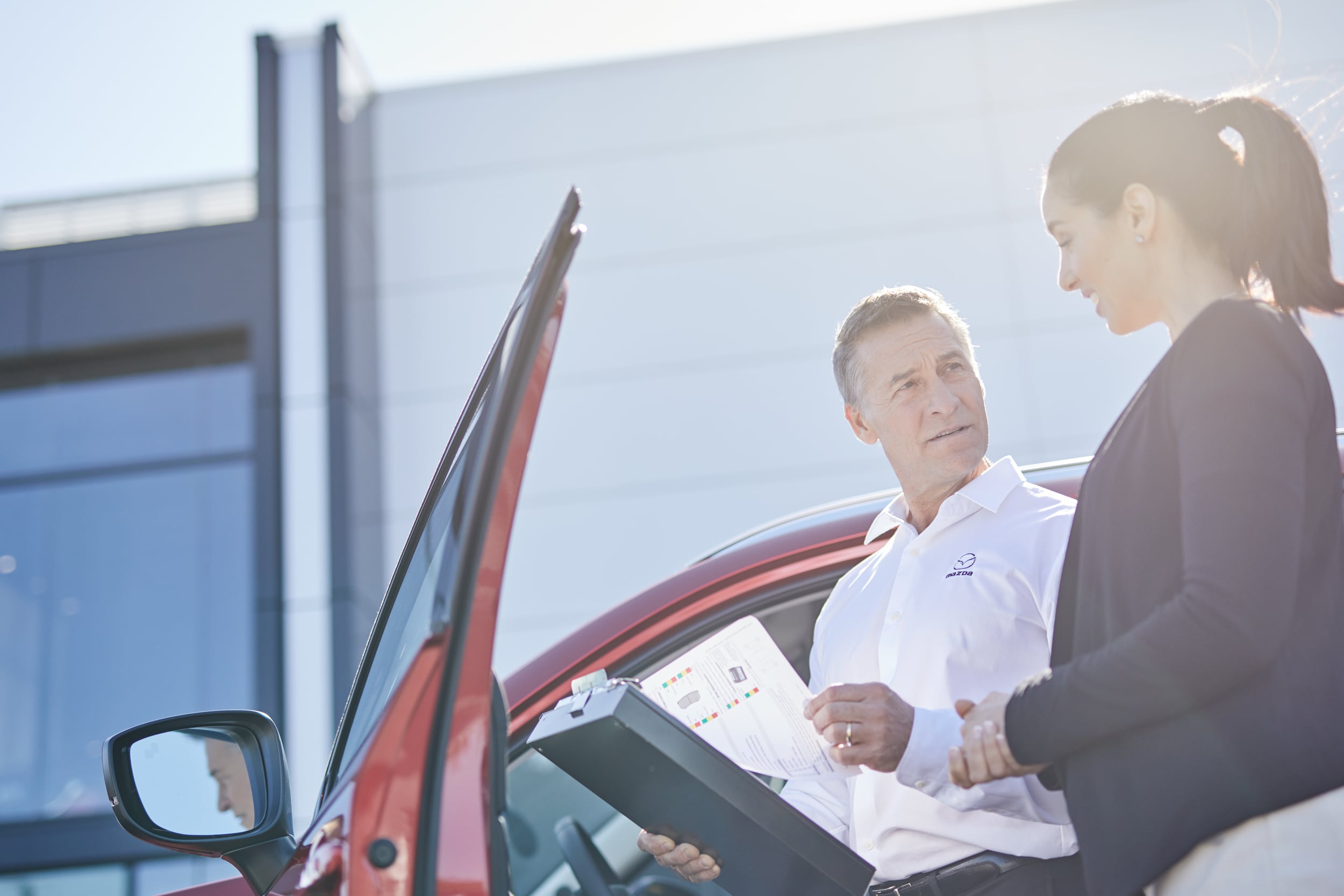 Although buying a new vehicle can be a long, drawn-out process, it can still have its fun moments. However, the part where you set up your finance options can be somewhat discouraging, especially when you don't have the credit score needed for great monthly rates. Don't worry, though! Star Mazda has your back! Read how you can buy a car with less than perfect credit, then visit our dealership to view our vehicle inventories for purchase.
It's Not Over For You
We know that it can be disappointing to get to the end of your vehicle purchase process only to find out your payments will be higher than you anticipated. We want to advise you on how you can buy a car with less than perfect credit.
Work to Improve Your Credit
There are so many methods to improve your credit. While going through a credit check, everything counts. Missing payments or stacking up on debt will inevitably lower your credit score. The best thing to do is put yourself in a position to pay off your debt. Don't add to your debt by taking out loans or other financial assets that will require you to pay on time if you don't have the means to do so. Work at your own pace and shave off as much debt as possible to see a rise in your credit score.
Be Aware of What You Owe
Keep tabs on the derogatory and current accounts that pop up on your credit report. It's best to keep your credit balances below a minimum of 30% to see a significant change in your credit score. The lower percentage, the better.
Provide a Down Payment
The bigger the down payment, the better. Providing a down payment to our dealership will save you more money towards what you'll have to pay each month. The down payment covers what you might owe without it, as well as lowering the balance to make your payments easier to handle.
Buy With Us
There are so many other methods drivers can take to get a new car on less than perfect credit. Star Mazda wants to help you get the car you want, from adding a co-signer to exploring different loans. Visit us and explore all of your financing options today.