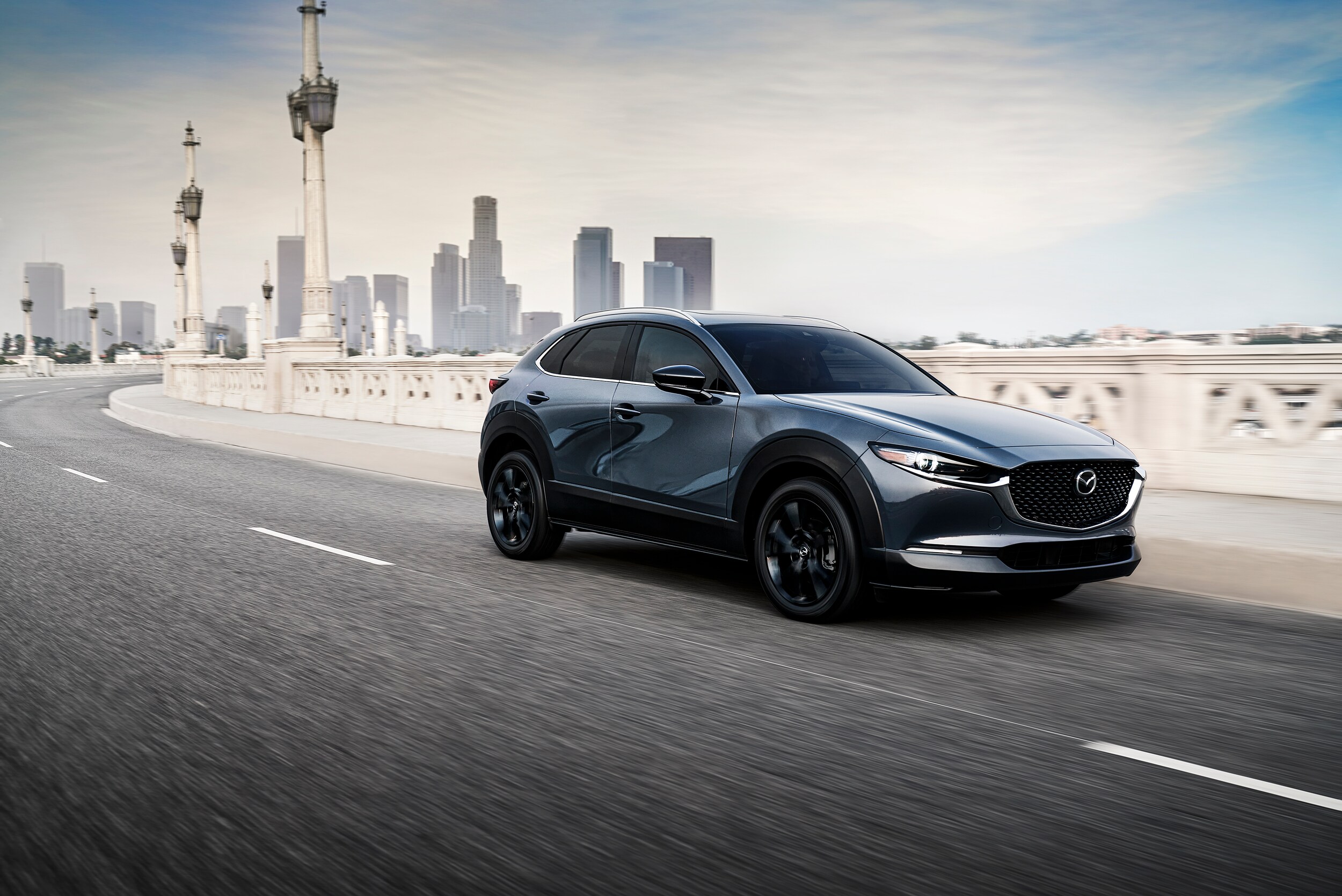 Crossover vehicles are everywhere on the highway, and that's a guaranteed fact. Los Angeles buyers can get in on this action by visiting Star Mazda. We have a nice selection of the new Mazda CX-30 crossover SUVs for sale. You'll be the apple of everyone's eyes, thanks to the vehicle's distinctive styling. The 2021 Mazda CX-30 is contemporary from the inside out.
Performance & Trims
The new CX-30 is designed to give you a thrilling drive on the highway as well as on off-road surfaces. Underneath the hood sits a 2.5-liter engine that produces 186 ponies. There's also a larger turbocharged engine that's 2.5 liters, and it will deliver an estimated 250 ponies. Alhambra buyers can select from numerous trim levels. This just so happens to include the:
2.5 S
Select
Preferred
Premium
2.5 Turbo
2.5 Turbo Premium
2.5 Turbo Premium Plus
Interior
The interior of this vehicle is very contemporary, from the dashboard to the rear seats. At least five individuals can sit comfortably in the cabin on leatherette and cloth upholstery. Upper-tier trims will include premium leather for its interior. This well-crafted interior can be accessed via a power-operated tailgate.
Passenger volume is listed at 94.0 cubic feet, while the vehicle's cargo space is listed at an estimated 20.0 cubic feet. Pasadena buyers can enjoy many technologies while commuting. The available Wi-Fi Hotspot provides for internet use, and hands-free functions can be enjoyed via Bluetooth. Smartphone integration is provided by Android Auto and Apple CarPlay.
Exterior
The outer shell of the new CX-30 is downright sleek. Some of the smoothest surfaces are exhibited as well as sultry curves. The lack of bold lines has equated to a crisp and reflected-like facade. Van Nuys buyers can select from a range of rich hues. Dark cladding also wraps around the body to give it a more rugged appeal. This aerodynamic body has no weaknesses.
Visit our showroom near Hollywood to get a better perspective today.