Our Brakes Stop But Our Warranty Doesn't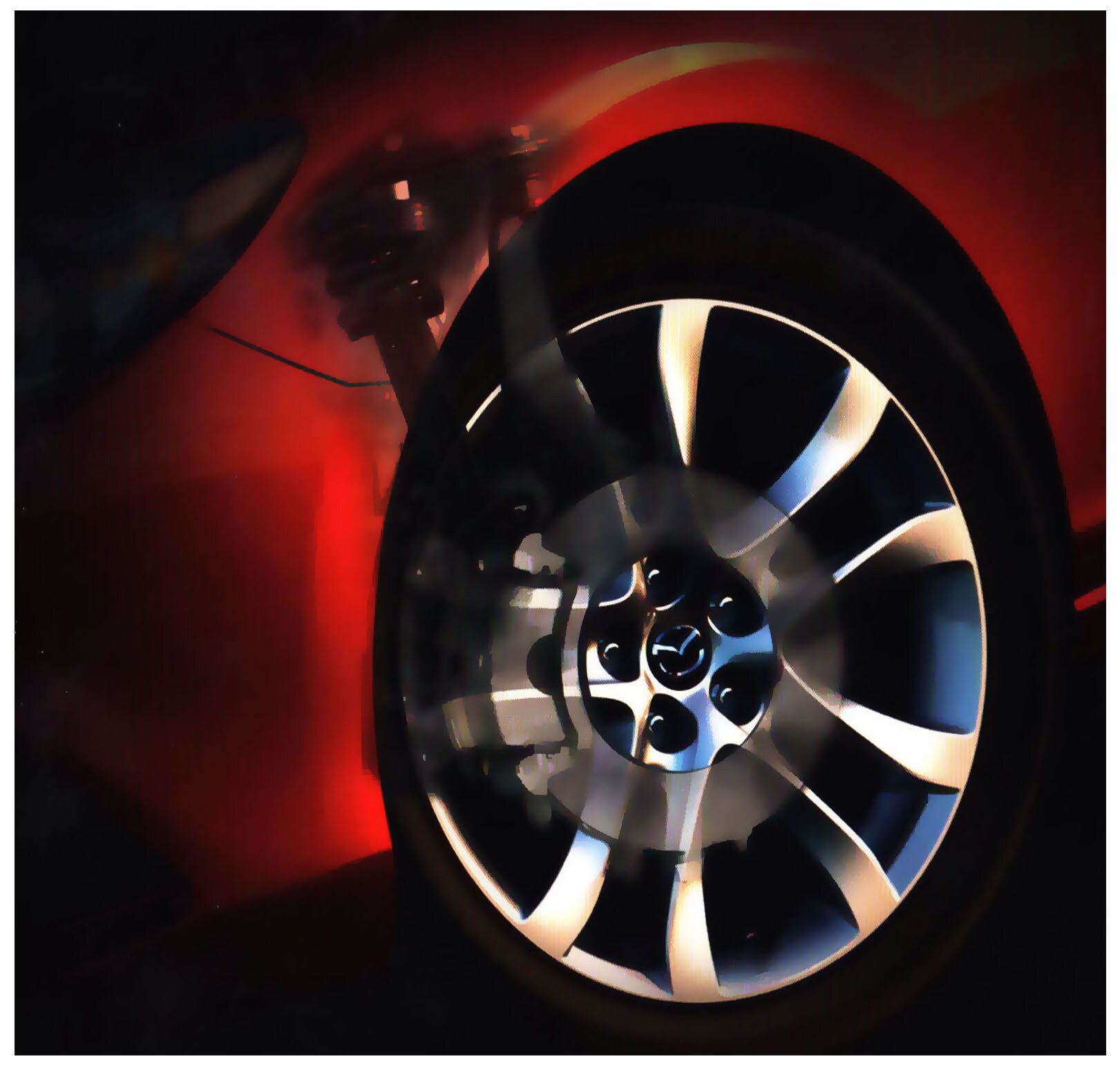 Genuine Mazda Brake Pads and Shoes are Covered by a Lifetime Limited Warranty.
Ask your Service Consultant for details.
Here are some signs that your Brake Pads or Shoes may need to be inspected and/or repaired:
Hearing a squealing or grinding noise while braking

Poor effectiveness when pressing the brake pedal

Longer stopping distances

Pulling to one side when braking
Brakes

New brake pads have from 9 to 11 mm of brake material. We will monitor wear and make sure your brake pads are safe to use.

Avoid Costly Repairs

Every service performed at your authorized Mazda dealership includes a Full Circle Inspection that will show you the current life of your brake linings.
| | | | |
| --- | --- | --- | --- |
|   | Genuine Mazda Brakes | Value Products by Mazda | Aftermarket |
| Engineered and tested for specific Mazda vehicles | ✓ |   |   |
| Achieves the best balance between brake noise, lining and rotor/drum life | ✓ |   |   |
| Reduces noise and increases quality by utilizing highly engineered slots and chamfers | ✓ | ✓ |   |
| Utilizes premium formulations selected by Mazda | ✓ | ✓ |   |
| Meets federal motor vehicle safety standards | ✓ | ✓ |   |
| Friction formulas may not be subject to federal regulations |   |   | ✓ |
| May be "Reverse engineered" for a broad range of vehicles |   |   | ✓ |
| Limited use of shims, slots and chmafers is possible |   |   | ✓ |
| Durability and testing can vary widely |   |   | ✓ |
When it comes to Genuine Mazda Parts, quality and safety come standard.
Genuine Mazda brake pads and shoes are designed and developed specifically for each Mazda vehicle to maximize brake performance.
Genuine vs. Aftermarket
Stopping Distance Comparison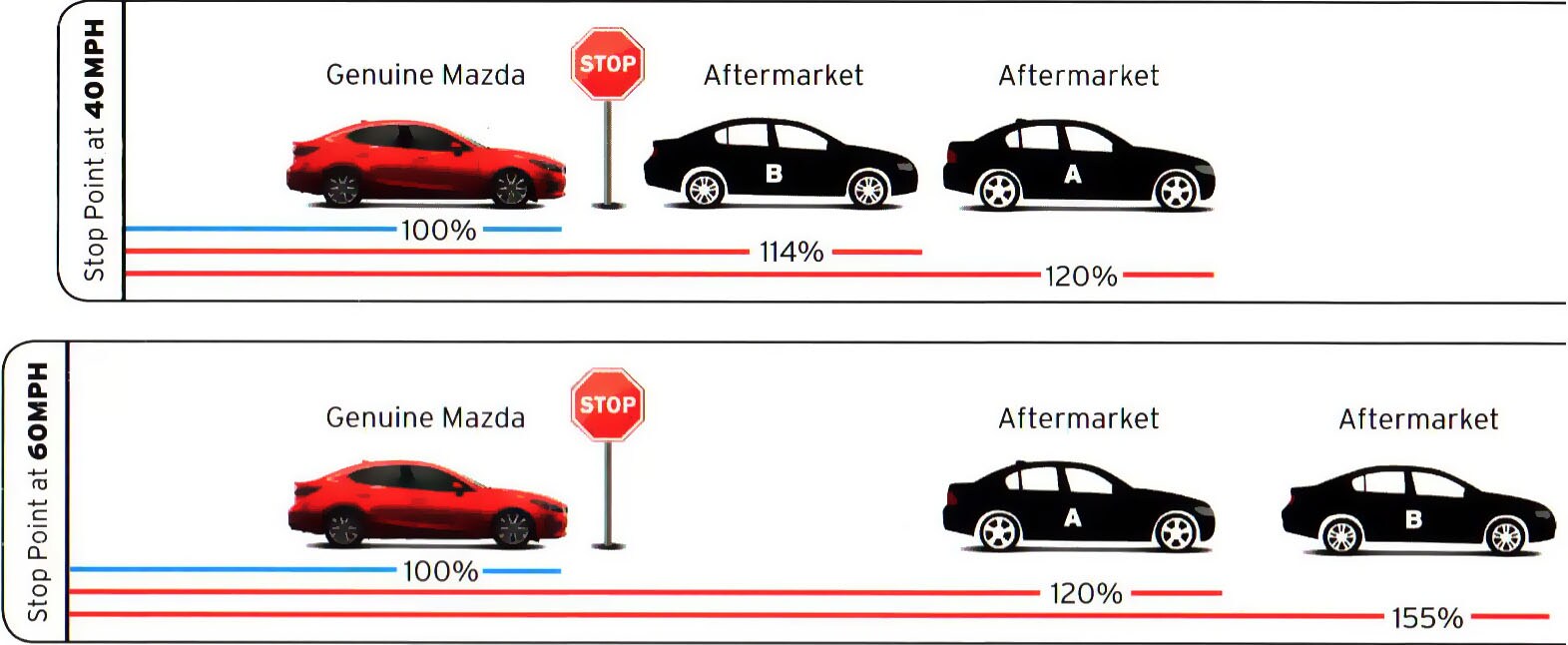 Genuine Mazda brake pads set the standard at 100% Aftermarket "B" takes 55% longer to stop at 60 mpg. Information based on an independent study performed for Mazda Motor Corporation in February 2004.
The Last Brake Pads You'll Ever Buy.
All Genuine Mazda replacement brake pads and shoes have a Lifetime Limited Warranty
Replacement parts have to be installed by authorized Mazda dealer
Warranty is non-transferable
Only valid to the original purchaser
Genuine Mazda brake pads and/or shoes will be exchanged with new, warranted replacements if they're worn out or defective
Considered worn out when lining's minimum wearable thickness is less than manufacturer's specifications
Customer is responsible for installation charges upon replacement.